We had a summer sales retreat up in Dear Valley this week where we road the chairlift and mountain biked down. It was the first time that I had ever done it. It was amazing. To anyone who has never had the chance, I recommend that you give it a try. Here are some of the scenic pictures from the day.
You can't really see it in the picture but if you look down at the three small ponds, there is a neat little gazebo right in the middle of them.
This was the little trail that wove in and out of the trees. It was the perfect day to ride.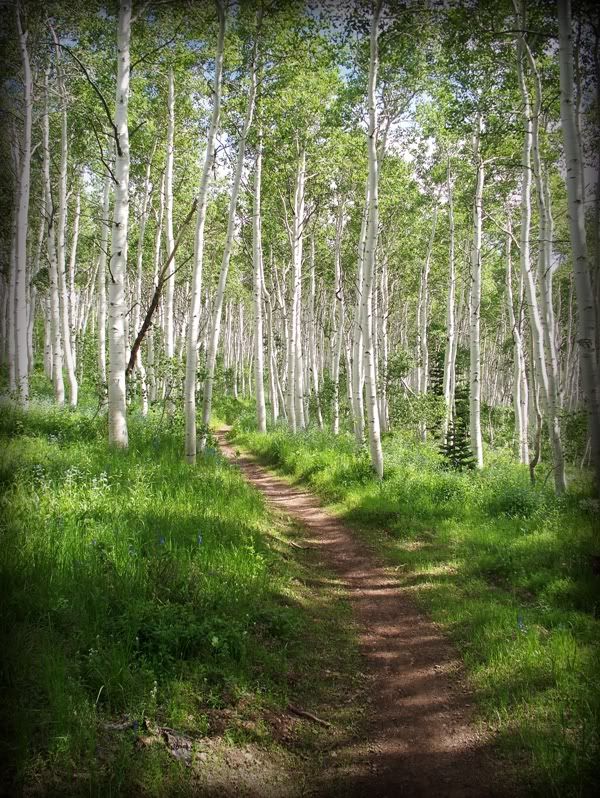 This is was my trusty companion down the mountain and I have to thank my brother-in-law for allowing me to use it.